Corporate Gardens
Your office building or suite will stand out from the rest with tasteful plant and flower displays to complement your surroundings and impress your clients.
Holiday Displays
Nothing says holiday time like festive decorations for your home. We create classic seasonal displays for interior and exterior that will beautify your home and delight your guests.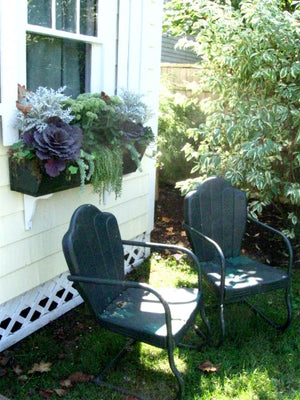 Windowboxes
The perfect accessory to boost your curbside appeal, in both city and suburban settings. We can style your windowboxes to match the taste of your home or building.
Outdoor Gardens
Blooming plants, trees, and flowers will beautiful your courtyard year-round. Create a fragrant escape for your home.
Indoor Gardens
Low-maintenance plant gardens in the container that's right for your space. A perfect solution for lobby displays or holiday decor.