Wedding Floral Design Services
Ceremony Flowers
Elegant, lush, and romantic floral displays will transform your chapel for your special day. Put your own touch on the ceremony with floral urns, baskets, trees, arches/chuppahs, or even a petal-lined aisle. Anything is possible.
Bridal Bouquet
The bouquet you hold should reflect your style and complement your shape. Ribbon and other adornments can be added. Flores Mantilla creates unforgettable bridal bouquets that will be a lifetime keepsake. Preserve your bouquet after your wedding day as a special memento.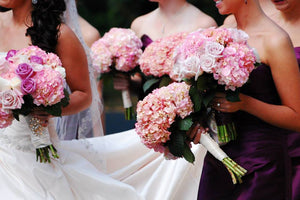 Bridesmaid's Flowers
Unforgettable wedding party photos need unforgettable floral bouquets. Your bridesmaids will look gorgeous, down to the last matching detail. We tailor all your wedding flowers to your palette, theme, and style.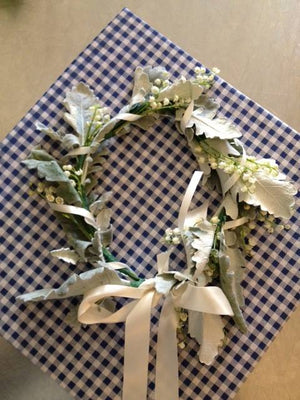 Bride's Hairpiece
Accentuate your hairstyle with a custom-made wreath or floral pin using your own fresh wedding flowers.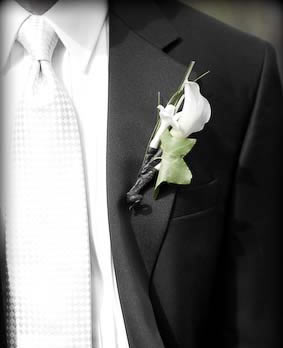 Groomsmen Boutonnières
Tasteful, classic boutonnières can be created at any size, with any flower. Even a flower-shy groom will notice the difference that a thoughtful touch makes at a formal occasion.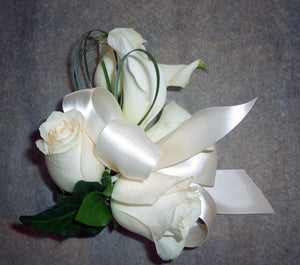 Mothers of the Bride & Groom
Celebrate your mother's unique style with a wristlet or pin-on corsage to complement her outfit and define her as a guest of honor.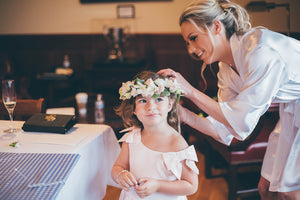 Ring Bearers & Flower Girls
Dressed up baskets, headpieces, and other wearable adornments are popular options for the littlest members of your wedding party. We can also create posy bouquets that will comfortably fit in tiny hands.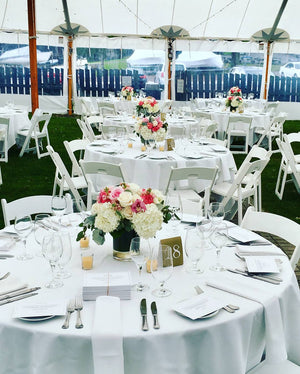 Reception Flowers
Themed, traditional, low-key, or extravagant, Flores Mantilla will work with you to create unforgettable floral decorations that will bring all your ideas together with that special tough only fresh flowers can provide.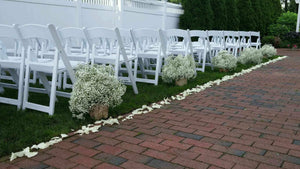 Ribbons & Details
Decorate pews, trees, or other small areas with pretty satin ribbon details, tied by hand with your choice of ribbon color. Scattered petals and other aisle decorations should be considered as well.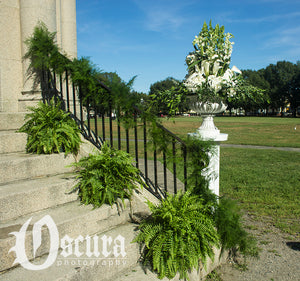 Plant/Tree Rental
Indoors or outdoors, blooming plants and trees can add a natural, subtle touch to your decoration. A plant rental can add a thoughtful seasonal touch to any space.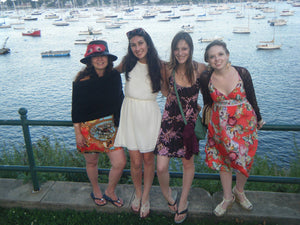 Transportation & Setup
The Flores Mantilla crew will handle the set-up of your floral decorations with efficiency, cleanliness, and pride. We provide wedding flowers all over Massachusetts as well as the nearby surrounding states.